Gift Guide for Last-Minute Christmas Ideas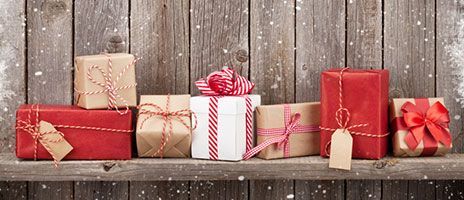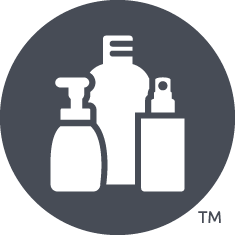 by Container and Packaging
September 8, 2020
, Updated July 16, 2021
The season of giving is upon us. If you're still stumped on what to buy for your loved ones, consider making gifts instead. Homemade gifts are not only fun to create, but also allow you to personalize your presents specifically for your recipients. At Container & Packaging Supply, we have many items that you can use to make presents. Here are some ideas to help you to finish out your gift list.
Gifts for Pampering
Homemade body butters are easy to make and can be prepared with all natural ingredients. Find a recipe for lotion and whip it up. When it is ready, put it in a double-wall jar. Affix a homemade label and write the ingredients on it. Attach a ribbon for the perfect pampering gift.
Other presents ideal for the home spa experience are bath salts and sugar scrubs. Mix up a batch of either of these indulging treats. Fill plastic or glass jars with the salts or scrubs and give them to your friends and loved ones.
Gift Ideas for the Knick-Knack Collector
If you know people who love decorating for the holidays, consider making them new Christmas home accents. Make a snow globe using a clear glass or plastic jar. First, glue a small tree or Christmas miniature upside down to the bottom of a lid. Fill the jar with glitter and water. Put the lid on, turn right side up, and shake for a tiny snow globe. Make sure that you use a lid with a watertight seal, like these Plastisol lids, so that water and glitter don't leak out.
Another craft project for your décor-loving friends are candle luminaries. To make a simple salt luminary, first spread clear-drying craft clue on a glass jar. Next, roll it in salt. This will make a gorgeous lantern when you light a candle inside. Alternately, you can use a clear plastic jar and an electric candle.
Gifts to Satisfy a Sweet Tooth
At Christmas, some people enjoy making homemade candies and sharing them with others. If you make fudge, you can swap out the traditional paper plate and plastic wrap for shallow metal tins. After you finish making your fudge, pour it into a tin and let it set up in there. Pop a lid on, put a bow on top, and you have a beautiful and delicious gift to share.
Some people prefer baking their own treats. This Christmas, make baking a little bit easier for your loved ones. Find a festive cookie recipe and layer the dry ingredients in a clear plastic or glass jar. Make a recipe card and attach it to the neck of the jar with some twine.
If you already have your gift shopping and crafting done, then you can look forward to the next article: Containers for Creative Christmas Packaging.