Packaging Consultant Job Description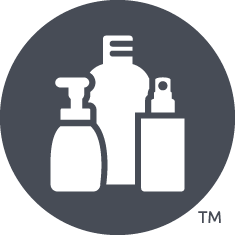 by Container and Packaging
October 13, 2022
, Updated October 13, 2022

Job Posting:
Packaging Consultant
Need:
Sales Representative to sell in a consultative way. A consultant does not peddle product, they orchestrate great solutions (prior packaging experience is not necessary).
Mission:
To Create Value for Customers, Co-workers, "Container", Yourself and Your Family
Traits:
Honorable, Meek, Creative, Efficient, Growth-Minded, Strategic, Hard-Working, Communicative, and Affable.
Note – We are not interested in anyone who has a general disdain for human beings.
Resources:
A Culture of Collaboration
Packaging and Logistical Expertise of Co-Workers
Forty Years of Packaging Relationships and Processes
A Dedicated Support Team
A Generous and Motivating Compensation Package
Room and Space to Fail and Learn
Work/Family Balance
Technological Tools and Innovation
Benefits:
Paid Vacation
Paid Holidays
Flexible PTO
Medical / Dental / Vision
Employee Stock Option Program
Audiobook Library
Complimentary Breakroom Snacks
Company issued nerf gun with ammo
Indoor Plumbing
Brief Summary:
We are fortunate at Container and Packaging in that we do not represent specific products. Our focus is on solutions. We navigate the supply chain with adaptability, using our vast array of networks to find the right thing, at the right place, at the right time, for the right price. Juggling these many factors and creating valuable interactions with customers, co-workers, and vendors brings a lot of satisfaction. By consulting with the customer, we are able to find and execute packaging options that bind parties together in healthy, productive partnerships.
If you are interested and enjoy an environment of personal improvement and growth, please send a cover letter explaining why you would like to be a part of our team and resume to hiring@containers.com.