Packaging Matters: Gas Can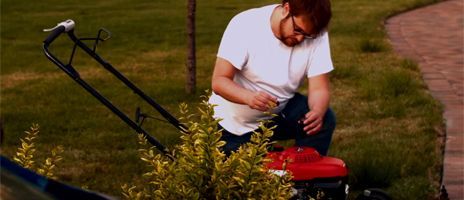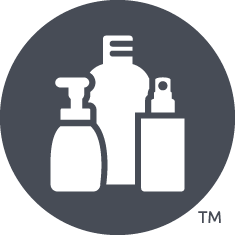 by Container and Packaging
September 8, 2020
, Updated August 11, 2021
You've heard the old saying, Good things come in small packages, right? While this may be the case for diamond rings and gourmet chocolates, it isn't true of everything. Sometimes, bigger really is better. Like bigger boxes of gourmet chocolates. Or a king-sized bed instead of a twin-sized mattress. But how does this apply to containers?
Let's look at a real-life example. If you have a lawn, you know the hassle of maintaining it. Not only does it need fertilizer, weed killer, and aeration, but it also requires regular grooming! Grass grows so fast that in the middle of summer, it needs to be mowed at least once a week. So out comes the mower, and you fire it up. Unfortunately, you forgot that the last time you trimmed your grass, you ran out of gas.
Check out our latest Container and Packaging video, where we explore what happens if you employ the good things in small packages mindset to all aspects of your life:
As you can clearly see in this case, smaller isn't better. Filling up a lawn mower's gas tank with a dropper is ridiculous. It took him all day to put a tiny bit of gasoline into his tank, and then he only got two more feet mowed before it ran out again! He would be lucky to get his whole lawn mowed before it would be time to start all over again. If you choose a smaller container than you need, you're going to be spending too much time filling your lawn mower with gas. Smaller is definitely NOT the answer.
The same can also be said of bigger containers. Bigger isn't always the best solution. You probably don't need twenty pounds of Belgian chocolates just for you. And you don't need a 55-gallon drum for your gas. Just imagine the hassle of getting your mower fueled with gas from one of those! Not only would it be a hassle, but it also may be illegal. Many local and state governments prohibit individual homeowners from storing more than 25 gallons of gasoline, and it must be kept in approved containers of five gallons or less. If you want another example of when bigger isn't better, check out another Container and Packaging post and video, Packaging Matters: Spray Bottles.
Finding the right sized container might be tricky, but at Container and Packaging, we are ready to help. We have thousands of products of all shapes and sizes, and our sales team can help you find exactly the right one for your needs. If you aren't sure exactly what size is right, then they can steer you in the correct direction. Sometimes small packages are exactly right, and other times, bigger is best!