Dear AB: Where are the Container Coupons?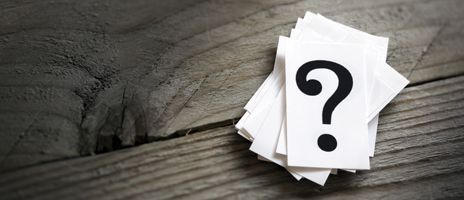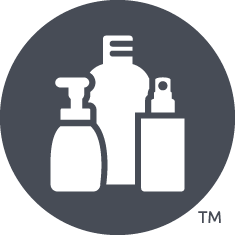 by Container and Packaging
September 8, 2020
, Updated October 28, 2022
Amber Boston here. I know it's been a while since I infiltrated that elusive company, Container & Packaging Supply. See, after my identity was stolen by an amber Boston round bottle, I've been laying low. And I haven't really been in the mood to sit on lids to create a global disaster like Bendgate. So I thought I'd take my skills elsewhere. I am naming myself as the unofficial answer guru to CPS. So if you have questions, send them my way! This month, we have a letter from someone named Cosmo, wondering why we don't have coupons for jars and bottles. Let's see what kind of trouble wisdom I can offer.
Dear A.B.,
I noticed that you don't have container coupons. That's a problem for me. You see, I like coupons. I get a thrill from saving money. I'm a pro with coupons at the grocery store. You should see my stash of fruit snacks and fabric softener. So I don't understand why CPS doesn't offer coupons for jars and bottles to the average money-saving penny-pinching hoarder like me.
Sincerely,
Cosmo
Dear Cosmo,
What a great question! We actually get this one pretty often. Many retailers offer promotional codes, coupons, or sales. These gimmicks must make them happy, but at Container & Packaging Supply, the price you see is what you get. We want our customers to feel confident that the price they get today is the price they'll get tomorrow, next week, and over the upcoming holiday weekend. There are no container coupons from us. That means when you need your containers, you can order them now. You don't need to wait for a week or a month, hoping that a coupon for bottles will show up in your email inbox. You'll save time, and isn't time money?
Discounted Overstock Containers
Sometimes we have too much inventory. Even though it might seem like more is better (especially to a hoarder like you), it really isn't. Too many 4 oz. single wall jars means we don't have enough room in our warehouses for everything else. When that happens, we cut prices and give you a discount on overstock containers. We want to get rid of them fast! You can find all of our overstock items here. This is really our only kind of sale. Be aware that the lower prices will only remain as long as we have too many items. So we don't know how long these prices will stay low. If you see a product that you have to have in overstock, grab it fast!
Closeout Jars, Bottles, and Closures
Occasionally, we part ways with one of our beloved containers. When an item hits closeout, that means when it is gone, it's gone. We won't be getting more. And since that is the case, we give you big savings on closeout containers. Closeout sales are final and are sold as-is. We do offer free samples of our items, so be sure to test them first to make sure that they are compatible with your product.
Ways to Save Without Container Coupons
If you can't find anything you love with overstock or closeout prices, there is one more way that you can save money at CPS. As you look through our product catalog, you will notice that there are usually two prices listed for each product: the first for small quantities, and the second, lower price, for larger quantities. It is less expensive for us to supply you with full cases rather than individual pieces, and we pass that savings directly on to you. And if you buy full cases, pallets, or truckloads of jars, bottles, or closures with these lower prices, you will end up saving money overall. Contact a customer service representative to get the best prices for large orders.
There you are, Cosmo. I hoped I answered your question about why we don't offer container coupons. We offer lower prices for bulk orders and have discounts on overstock and closeout items.
Sincerely,
A.B.
If you want to write to Dear A.B., leave a question for her in the comments below!