Valentine's Day Relationship Advice: Be Like Containers!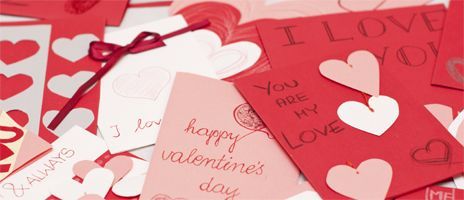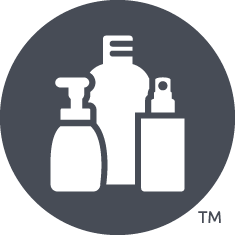 by Container and Packaging
September 8, 2020
, Updated July 15, 2021
With Valentine's Day approaching, I thought I would offer some relationship advice to all of you single people out there. And here it is: be like containers! (Disclaimer: I don't really know much of anything about relationships, but sometimes I pretend like I know what I'm talking about. I might know a little bit about containers. And I pretend like I know what I'm talking about with them all of the time. So take this all with a rather large grain of salt.)
Containers are Unique
You're probably asking, how can I be like a container? First, remember that there are hundreds of unique containers. You, too, are unique. Don't feel like you need to fit a certain mold. Containers come in all shapes and sizes, and so do you.
Containers Look at Lots of Options
Let me tell you a story about myself. Long ago, back when I was searching for Mr. Right, I had a list. That list had all of the qualities that my future soul mate HAD to have. He had to be at a minimum of six feet tall with blonde hair and green eyes. He needed to have at least a Master's degree. He should be musically talented so that we could sing our future children lullabies a capella with two part harmony. And he had to love to dance so that when the occasion arose, we could waltz or jitterbug or foxtrot our way around a ballroom. Long story short, when I met my Mr. Right, I got one thing on my list: green eyes. And I couldn't be happier.
How does that relate to containers, you ask? Well, if a container has a list of requirements it absolutely MUST have, it might miss the chance to meet its soul mate. Let's take a look at this 1-ounce LDPE Boston round. It is squeezable. Tough, but flexible. It has all the right curves in all the right places. If it thinks that its soul mate has to be an aluminum silver lid, then it might miss out on meeting a treatment pump or disc top with which it might also be compatible. Take a look at the product page for that Boston round. If you scroll down a little bit, you'll discover that there are FIFTY-ONE different closures that are compatible with this bottle! It works with different seals, droppers, orifice reducers, sprayers, child-resistant caps, and more. At Container & Packaging Supply, we don't sell our containers with specified closures. You get the option of picking which closures work best for your needs.
Now back to you and how this can help you find your true love this Valentine's Day: throw the list away. Don't be a Boston round that will only settle for an aluminum lid. You may find that your soul mate isn't exactly who you were planning, and that will make things all the better.
Have Faith in your Friends
If all else fails, put your trust in the hands of your friends. Go out on that blind date that your sister has been trying to set up for months. Or just spend some quality time with friends, building those relationships without worrying about finding true love.
At Container & Packaging Supply, we are your friends in the container matchmaking process. We are committed to helping you find the perfect match for your containers. No more forced unions, betrothals, or mail-order brides! You get to pick the container that you want, and then find the closure that works for you. In fact, we even have a video all about how CPS can help you find the right match!
If you're looking for true love for your containers, go ahead and contact us. We can help you set up the perfect match of containers and closures for perfect container harmony. And happy Valentine's Day from all of us at CPS!