™« Cosmo the Cobalt Bottle ™«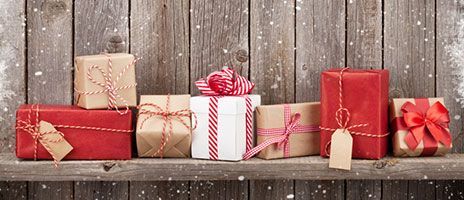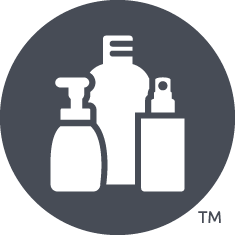 by Container and Packaging
September 8, 2020
, Updated July 15, 2021
It's the Christmas and holiday season. One of my favorite parts about this time of year is the music. I love Christmas carols, and I turn them on pretty much as soon as the turkey is being digested on Thanksgiving. Some are inspirational, others spiritual, and some are just downright silly. This year, I would like to introduce you to a new Christmas song. It shares its melody with the popular tune, Rudolph the Red-Nosed Reindeer. So without further ado, I present Cosmo the Cobalt Bottle for your holiday enjoyment!
Cosmo the Cobalt Bottle
You know Boston, and Royal, and Modern, and Sprayer,
Dairy, and Honey, and Packer, and Foamer,
But do you recall,
The most famous bottle of all?
Cosmo the cobalt bottle,
Had a very azure hue,
And if you ever saw him,
You might even call him blue.
All of the other bottles
Thought he was a little down
They never wanted Cosmo
Joining them out on the town!
Then one freezing Christmas Eve,
Santa came to say,
Cosmo, with your blue so bright,
Won't you hold my cocoa tonight!
Then all the bottles realized
That his color was quite neat.
Pigment makes little difference
In holding Santa's favorite treat!
*Disclaimer: the Cosmo bottle probably isn't the best choice for hot cocoa. Santa is allowed to choose his own drink container, but for the general population, it isn't an ideal bottle. The cobalt blue Cosmo is made of polyethylene terephthalate (PET), which has a fairly low heat tolerance. PET works great for products that don't get above 120 ° Fahrenheit. So if you decide you just have to be like Santa and drink your hot chocolate out of a Cosmo bottle, make sure that it is warm, not hot.
What's in a Name?
Let's talk about what exactly a Cosmo bottle is, and what it isn't. The Cosmo round has several other different names it is known by, namely the Imperial, the Bullet, and the Madera. At Container and Packaging, we prefer Cosmo because it is so elegant and sophisticated: it is the cosmopolitan of plastic bottles.
But What IS a Cosmo?
There are so many different shapes and styles of bottles, and sometimes it might be difficult to figure out the differences between them. What makes the Cosmo different from the Boston round, or from the Royal (diamond) bottle? These three bottles all have similar features, but they are each slightly different. Let's start by looking at the Boston round.
Cosmo vs. Boston Round vs. Royal
The Boston round bottle is a squat container with short, rounded shoulders. It has a solid appearance, not unlike your lumberjack uncle. The Cosmo, on the other hand, has long, rounded shoulders. Its elegant form might remind you of your exotic, ballet-dancing aunt who is happily married to the lumberjack uncle. And the Royal bottle is a mash-up of the two: its rounded shoulders are longer than the Boston's, but shorter than the Cosmo's. It is also shorter in height than the Cosmo and the Boston. The Royal round bottle is like the Boston and Cosmo's child. Check out this video for more information on the differences between these three plastic bottles.
From all of us at Container and Packaging, we wish you a merry Christmas and happy holidays!
<<edit>> This post should be attributed to Rachel Hansen. Tony posted it (with her approval) but had no way of changing the name to reflect the real author!