2016 in Review, and The Bottle of Five Armies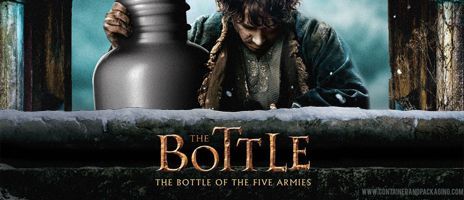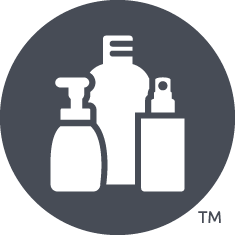 by Container and Packaging
September 8, 2020
, Updated July 15, 2021
As the end of the year comes to a close, we'd like to take a moment to reflect on our year. And what better way to do this than by revisiting the 2016 calendar wallpapers? Come with us on a journey back through time.
In January, we learned about the Can of Steel, and how steel cans are stronger and heavier than aluminum cans. They aren't faster than a speeding bullet, but they are heavy duty!
When February rolled around, we took a trip to the far reaches of the galaxy with Intersprayer. Here, we learned about the gravity-defying qualities of sprayers. They can spray upside down!
March was a month for true love. And what greater love story is there than The Plastic Bride? There was fencing, fighting, torture, revenge, giants, monsters, chases, escapes, true love, miracles. What more could you ask from a bottle?
Last April, we studied the science behind improved glass, as tied to the calendar wallpaper for Unbroken (Glass Bottles). We examined borosilicate glass (commonly known in your kitchen as Pyrex), and tempered glass (used for car windows). These types of glass are not really unbreakable, but they certainly are stronger than just ordinary glass.
In May, we learned about the link between dinosaurs and plastic in Jurplastic World. Hint: they both are old and come from the ground!
Our focus in June was on Ant Can, the amazing shrinking can. Of course, our cans don't really shrink, but they do come in a variety of sizes. We also looked at some of our other metal containers, including a very tiny flat tin!
July is typically the summer blockbuster month, and what better way to wax nostalgic for childhood than with Teenage Mutant Ninja Tottles? Every child of the ˜90s remembers those heroes in a half-bottle-half-tube!
August took us back to outer space, where our resident astronaut got stranded on a red planet in The Jartian. It took a lot of work to get him home, but we think he is mostly back to normal.
Some days, we at CPS Studios like to just tug at your heartstrings and make you cry like a baby. September was no exception for this, when we told the story Tinside Out. Get your tissues out before you watch that show!
In October, we really wanted to showcase the costume skills of our calendar designer, Keith. We really think he deserves some special recognition for the pails he used for the costume in Paileficent. Where's the gold statue?
November was a time for super heroes and a big HDPE robot sidekick. Meet Big Hedpak 6, the strong, rigid, slightly transparent, tough container. He's ready to save the day!
Now we've reached December. We've reached the end of our calendar, and the end of our wallpapers for the year. This month, our theme is The Bottle: The Bottle of Five Armies. Our bottles may not be magical and make you disappear when you stick them on your finger, but they are versatile and useful. They come in glass and plastic, and have many shapes and sizes. You can have a bottle battle to determine which is the best for you.
If you'd like to get all of the 2016 calendar wallpapers, you can find them here free. The 2017 calendar is also available here.
Happy New Year to all of you from us at Container and Packaging!