When Cutting Just Doesn't Cut It: The Freight Factor (Part 4 of 7)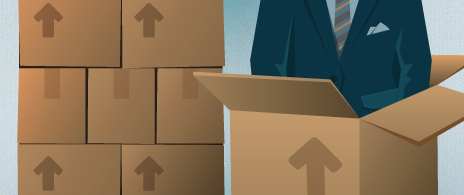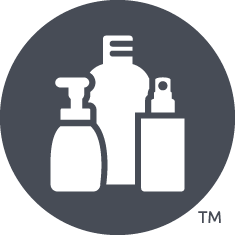 by Container and Packaging
September 8, 2020
, Updated June 16, 2021
I was the youngest of four kids and it was sometimes difficult to get noticed. Pestering was a prime way to get attention while it also managed to provide a heightened sense of satisfaction to my daily life. The only down-side to this approach was that I often was the recipient of a verbal backlash. Cut it out was easily a top ten response to my antics. My worry is that other babies of the family might have found themselves in similar scenarios. After years of being told to cut it out it may be tempting to habitually follow the phrase without carefully considering the repercussions. That would be a travesty.
This is part 4 of 7 on a series of why you don't want to cut out the middle man; and the third reason is freight.
The Freight Factor
Admittedly, you can take almost any word that starts with F and put the word factor next to it to draw illusions to the rather famous (or infamous – depending on your perspective) TV show, Fear Factor. It is a shameless way to draw attention to your blog/article/tweet or whatever. However, I am not above such tactics, which is why I used it to draw attention to the next big advantage to using CPS as your distributor.
Freight is a major challenge in navigating the supply chain. Freight can represent a significant percentage of your total COGS (Cost of Goods Sold). We have found that freight is one of the areas in which we can provide substantial value for our customers. In addition to freight savings, we can also provide solutions for any time sensitive needs that may arise. When it comes right down to it, we have freight solutions galore. Galore is a funny word because it doesn't represent a specific number but it does provide allusions of abundance. And abundance is a happy word that makes us warm and tingly. So let me share with you some of the abundance you can expect from our freight services.
We offer Small Package service which gives you the flexibility to ship small quantities quickly. We have 1-Day and 2-Day options to insure your product arrives on time.
Because we have multiple (an abundance of) warehouse locations, we can usually ship product to anywhere in the continental United States, using our small parcel service, in just 2 business days without extra cost. We do have a process time in our warehouse that we try really hard to keep at 1 day. This means product arrives quickly and inexpensively because we have a warehouse near you!
When a shipment is more than a few cases, we have gazillions of options to ship LTL (Less than Truck Load). This means we can put your product on a pallet and save you beaucoup bucks by shipping in bulk. We have negotiated LTL rates for years to help keep shipping costs down. We love to pass on the savings from these negotiations. Although, to enjoy the benefits of LTL shipments, you will need to call during business hours to speak to one of our representatives.
If full truckloads are your thing, then give us a ring. (That last line is especially bad, even for my standards. Ughh.) We really do have access to very low rates for truckload business and can provide that service for you.
With all of these shipping options and with our ridiculously flexible logistical expertise we really can provide freight options galore for you and your business. Just one more reason we are a cut you can't afford to make.
Read the entire series:
Part 1: Good cuts and bad
Part 2: It's all about price
Part 3: Amalgamation is good
Part 4: The freight factor
Part 5: Middlemen stock stuff
Part 6: You need expertise
Part 7: CPS is in your corner
---
When Cutting Doesn't Cut It:
6 Reasons Why Cutting Out the Middle Man Is An Epically Stupid Idea
Download a slightly compressed PDF version of this 7 part series from our CPS How-To Guides library, or read it all online
---