Plastic Jars for a Special Mother's Day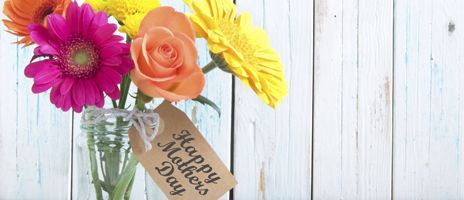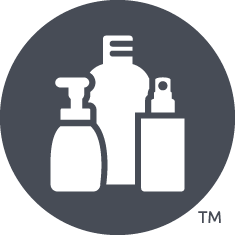 by Container and Packaging
September 8, 2020
, Updated July 14, 2021
Mother's Day is right around the corner. Every May, we celebrate those wonderful, amazing women in our lives. Moms, whether they work outside of the home or work in the home, whether they have one child or eight or who bear the honorable title because they love the children they interact with, have big jobs. They prepare and cook meals. They sort and wash and fold countless loads of laundry. They are constantly teaching their children, and are always busy. Today, we're going to honor all of the moms out there. And we're going to show you how plastic jars and containers can make life a little bit easier for our moms.
Peanut Butter Sandwiches
Plastic containers and jars make life easier? If you're wondering how, we are going to take a closer look. Let's start with a food example. Moms with toddlers know what picky eaters they can be. Some days, a two-year-old will only eat peanut butter and jelly sandwiches. Optimistically, this phase will end after a few years of peanut-butter-fueled life, but some kids never change. They insist on eating peanut butter sandwiches for seven, twelve, or even eighteen years. If we lived in the days before convenient plastic jars with screw-on lids, our moms would have to work even harder than they already do just to make those beloved sandwiches. Every morning, they would have to grind peanuts (by hand, of course), smear it on fresh baked whole-grain bread, and then top it with homemade jam. We are so fortunate these days to have our peanut butter in plastic containers, ready to be made into sandwiches. Just think, if one of those picky children eats a peanut butter sandwich every day from age one to age 18, his or her mom will make over 6,000 sandwiches! (Of course, she could teach that picky child to make his or her own sandwich, but she still buys the peanut butter!) Mom's job is just a little bit easier when she has convenient recyclable plastic jars to use every day.
Spoil Mom on Mother's Day
Here's a second way that plastic containers help moms. Most, if not all, moms love to look nice. Many cosmetics, hair products, sunscreens, and lotions are packaged in plastic jars and bottles. If you want to spoil that extraordinary mother in your life, find out what her favorite beauty products are, and get her a supply of them for Mother's Day. You'll be amazed at how many are found in plastic containers, which is extremely convenient for those special moms in your life. Pamper her with her favorite beauty products, and she'll love feeling gorgeous.
Jars Save Mom's Feet
Let's take a look at one more way that plastic containers help moms out. Moms with children between ages five and ten know about the evils of tiny toys. Legos, Polly Pockets, marbles, miniature action figures. These toys must have been designed by someone who wanted to torture parents. When a mom sneaks into her son's room at night to get a glance of him sleeping, she will inevitably step on at least one Lego. The resulting shrieks of pain will probably wake her child up, which will defeat her goal of making sure he was soundly asleep. Plastic jars and tubs can come to the rescue for moms' feet everywhere. Before bed every night, parents can force encourage their children to clean up any toys on their bedroom floors. They can separate different pieces into various sizes of jars with lids or plastic tubs. Not only will this prevent teaching your children new swear words, but it will teach them valuable lessons that they will be able to use when they are parents.
Now is the time to spoil those special moms in your life. If you're looking for a plastic jar supplier to make gifts for all of those amazing women, we have you covered at Container & Packaging Supply. You'll be ready to treat your mothers, wives, sisters, daughters, and friends like the queens they are this Mother's Day!