The Great Tub Lineup: Choosing the Right Tub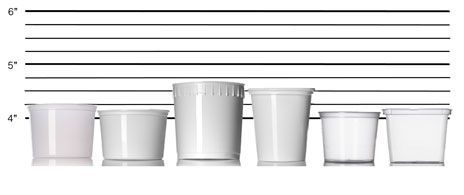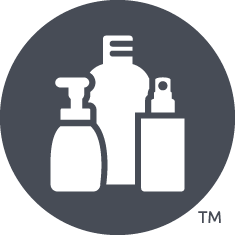 by Container and Packaging
September 8, 2020
, Updated June 16, 2021
If you are overwhelmed when you start looking for the perfect container, don't be surprised. Container & Packaging Supply offers over 1,000 items, from tubs to bottles to lids and everything else. Where do you start? The first step you need to take is to determine exactly what you need. For this example, we are going to look at tubs.
Tub Size
Tubs are wide-mouthed containers that have snap on lids. They are very versatile, and are useful for food items like dairy. The first step you might take in deciding which tub you want is determining the correct size. If you are selling commercial-sized tubs of organic Greek yogurt, you want something big. Luckily for you, we have some big tubs. Our biggest tub is 3 gallons. That's a whole lot of yogurt. Now, say that you'd rather sell your delicious yogurt in a household friendly size. You would probably be more interested in using a tub that is 24 oz or 32 oz. That is a much more reasonable amount of yogurt for a family to consume. Plus, the tub won't take up the whole refrigerator.
Tub Material
After you determine what size you need, you can look at the different materials out of which tubs are made. They are all plastic, but there are different kinds of plastic. Our tubs come in either polypropylene (PP) or high-density polyethylene (HDPE). PP tubs aren't as tough as HDPE tubs, but they have a higher heat tolerance. You decide which is best for your needs.
Tub Color
Now that you have decided which size and plastic you want, it is time to start looking at colors. Tubs come in only a few colors, including natural (translucent) and white (opaque). If you opt for the 14 oz natural clarified PP tub, you will get an even more translucent product. Perfect for showing off your goods!
After you have your tub picked out, you're almost done! You probably need some kind of identifier on the tub to let your customers know what is inside, so go ahead and get labels or printing on your tubs. Now just fill with your product, and you're ready to go!