CPS to sponsor IRONMAN athlete Jocelyn McCauley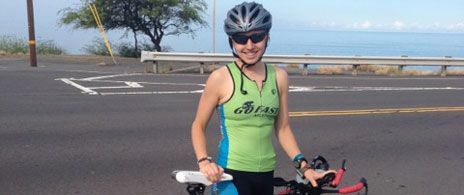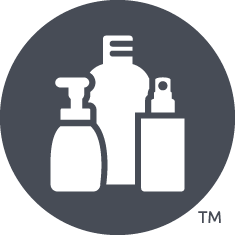 by Container and Packaging
September 8, 2020
, Updated July 15, 2021
Here at Container & Packaging Supply we have a bunch of health nuts. If you were to take a glance at our Sales division, about half of them have Bachelor's degrees in exercise science. Many of them wake up at ungodly hours to play basketball, run or hit the gym. While we like our athletic endeavors, most of us aren't quite as dedicated or as hard-core as Jocelyn McCauley. Jocelyn doesn't work for CPS, but she cultivates many of the values that we cherish at our company. Watch this short video to get to know a bit about Jocelyn!
Jocelyn is an Ironman competitor. She started training for the Ironman in 2012, and in 2014 she saw some amazing successes. Just check out this impressive shortlist of what she accomplished last year:
Ironman Texas: 1st in her age group and 2nd overall female
Ironman Muncie 70.3: 1st in her age group
Ironman Milwaukee: 4th Age-Group Nationals
Ironman Kona: 1st in her female age group, and 25th overall female (amateur and pros) World Championships
In 2015 she's shaping up to be a fierce competitor in the Ironman circuit by racing in three Ironman events this year: Taupo, New Zealand; Oceanside, California; and The Woodlands, Texas. Container & Packaging Supply is proud to be Jocelyn's travel sponsor. We make sure Jocelyn and her family can get to New Zealand, California and Texas (and home again, of course).
The values we share
Family
For most women taking an indoor six-mile jog 24 hours before giving birth would be unthinkable. But finishing an Ironman 12 weeks later in Kona, Hawaii is mindboggling. In spite of this, Jocelyn draws strength from her family. In an interview with Ironman after her Kona run, Jocelyn said My family made sacrifices to get me there, so that was definitely in my mind during those last hard four miles ¦ I think it's important for Emilyn [daughter] to see me set goals and do hard things."
Jocelyn also derives a lot of her competitive spirit from her sister and coach Meredith. Meredith was largely responsible for Jocelyn competing in her first Ironman. In an interview on Ironman.com Jocelyn explains how her sister competing in IRONMAN inspired her, "We always have to one up each other and she went and took it to the level of doing an IRONMAN event!"
Between friendly sibling rivalry and the support of her husband Scott and almost two-year old daughter, Emilyn, Jocelyn is surely grateful for the support of her family and is eager to show that it's possible to be a top athlete and a mom.
Excellence
While relatively new to the triathlon experience, Jocelyn is no stranger to the sacrifice and dedication required to compete. Most days start at 4:30 AM and finish by 8 AM so she can see Scott off to work. An 18 hour training week is not uncommon. My Saturdays are usually full for me. Jocelyn stated in our interview. I'm on my bike for at least five hours, running for about an hour, and maybe throwing another hour swim in there too. Jocelyn knows that in order to strive for excellence it requires hard work, dedication and passion.
Planning and goal setting
For Jocelyn, planning is more than just a casual event; it's integral to finding balance in her life. Having a plan for your week is really important, Jocelyn told us in an interview. I have to work out, I need to do this around the house, and I need to do this for my church, and I need to do this for something else. But despite the busy-ness of her life Jocelyn finds setting goals a rewarding experience. I set at least one goal a day¦ If you get that one you feel like a success! Jocelyn mentioned how she keeps a board at her house with not only her schedule but her daily goals as well.
Relationships
One of the biggest thrills for Jocelyn is meeting new people and developing long-lasting relationships. When asked if she could just pick one element of competing that she really enjoyed, Jocelyn mentioned that relationships formed though competition and training. I've been able to meet so many people that are so influential in my life now, and hopefully I am in theirs now too. Beyond the thrill of meeting new and inspiring people Jocelyn often mention's the support of her husband Scott. Having a very compassionate and supportive husband helps out a lot. Jocelyn's training and competitions require not only a sacrifice for her but from her family as well. It's a sacrifice that Scott is willing to offer.
Blazing your own trail
When I asked Jocelyn about what the best advice was she was given before competing she said: I'd say going and doing your plan that you have, and not worrying too much about anyone else. While her competition can drive her to compete, it doesn't change her plans to run the race. Being able to execute and perform to her plan is more important than what her competition is doing. At least, she says, until the end. Then you can gut-it-out and compete as much as you want.
Having Fun
If I had to give just one piece of advice, it is to have fun. If you're not having fun then you need to change something. Jocelyn went on to say that bad days are still there but if you're not enjoying your training then it's time to go home and try again tomorrow. If you don't enjoy what you're doing then change what you do. I've had to change how I train sometimes. There's going to be good days and bad days. Sometimes you have to get through those bad days to see the good ones.
Container & Packaging Supply is happy to sponsor Jocelyn in her events this year. We wish her the best of luck and will be posting the results of her races and watching her progress. Good luck Jocelyn!