CPS is Thankful for Leftovers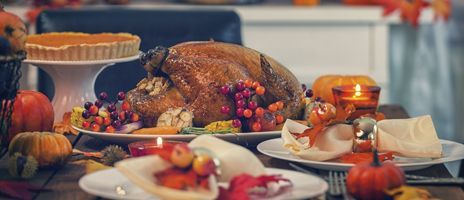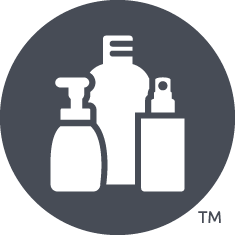 by Container and Packaging
September 8, 2020
, Updated June 16, 2021
If you survived the candy-fueled sugar rush of Halloween, then you can start looking forward to the next food-centered holiday on the horizon. Thanksgiving is right around the corner, and that means a feast! At my house, we have a minor problem with Thanksgiving dinner. SO. MUCH. FOOD. I'm not sure why I feel the need to cook a 24-pound turkey for five people (seven, if we have company). With stuffing inside. And mashed potatoes laden with a whole pound of butter. And three different kinds of cranberry sauces. And made-from-scratch rolls (at least 48 of them). And five pies (one for each of us). And a chocolate cheesecake (because five pies isn't enough). It doesn't matter how much we eat. It is physically impossible to escape from this meal without leftovers. And where are we going to put them all?
Luckily, once I've finished cooking my Thanksgiving feast, my refrigerator is remarkably empty. So I can put all of those delicious remnants right back in it. I've solved the problem of where to put the leftovers, but how do I store them? Container & Packaging Supply is here to solve all of your excess food problems! Plastic tubs are perfect for storing leftovers. Here are a few reasons to help convince you that you need these tubs for Thanksgiving.
Food-Safe Plastic: Perfect for Leftovers
Check out these 40 tubs. They are made from plastic and have been tested to ensure that they are acceptable for contact with food. That means you can shovel those leftover potatoes and gravy into a tub and not worry about the plastic doing weird things to your food.
Wide Variety of Sizes for Any Sized Leftover
Our tubs come in lots of sizes. Our smallest tub holds 4.5 ounces. That's about the right size to hold the ten remaining olives that nobody would eat (not because we didn't like them, but because we couldn't shove another bite into our mouths). Then there are medium-sized tubs, 12 and 14 and 16 ounces, and some in between. These would be great for single-sized servings of green bean casserole, or stuffing, or pumpkin pie. And then there are the big ones. The 128-ounce tub is so huge that it has its own handle. And the 3-gallon tub is almost big enough for your whole turkey. So whatever size of tub you need, we've probably got it.
Leftovers Look Pretty in Tubs
If you like your tubs round, we have them. If you prefer square, we have those too. Some tubs are translucent, while others aren't see-through at all. And most of our tubs come with at least two lids to choose from. So you can mix and match to your heart's content to get the look you want for your leftovers. Most of our tubs are also pretty durable, so you can reuse them during the next food-fueled event at your house (Christmas? The Super Bowl?).
Unfortunately, you can't get yoga pants or a bigger belt from CPS. You'll have to go somewhere else for those necessities. But we can help you keep your leftovers fresh with different tubs and containers. Your job is to stock up on the sweat pants and baggy shirts. And enjoy the holiday! Happy Thanksgiving!