Container Crafts: Halloween Mummies and More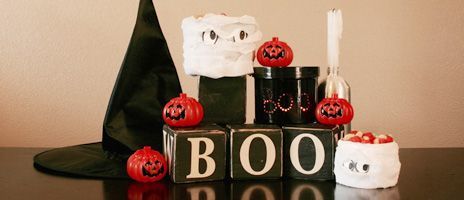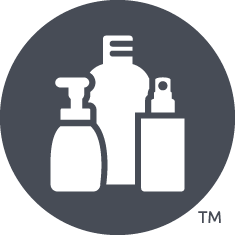 by Container and Packaging
September 8, 2020
, Updated June 16, 2021
Halloween is coming, and you still have time to make your house or office spooky and awesome. Last time we talked about crafts, we learned how to make lanterns using jars and bottles. Now we are going to make a few more Halloween decorations to liven up your home or work.
Mummy Candy Jars
This little project is quick and easy. It makes for a great desk ornament.
Picking a container. Choose a glass or plastic jar that will hold as much candy as you want. If you are generous and like to share candy with anybody who comes into your office, you'll need a big container. If, however, you're a little stingy with the candy, then get over it and choose a big container.
Wrap the jar. Once you have your container, it's time to wrap that thing up. Using either white crepe paper or rolled gauze, wrap the container, gluing beneath the paper or gauze as you go. Wrap it several times until your jar looks thoroughly mummified.
Add details. At this point, add some spooky eyes peeking out through the wrappings. You can either use pre-made googly eyes or draw some on paper. Glue them so that they are partway under a piece of gauze or paper.
Finish your mummy. Let your mummy jar dry completely, and then fill it with candy to share with your friends. If you don't have friends, then you will gain some by sharing candy.
Halloween Jar Lanterns #2
Even though we already made our spooky jar lanterns, there are other ways to make them. You will need a drill to make this Halloween craft, so it is only kid-friendly if you trust your child with your drill.
Choose a container. This time, you need to use plastic. And it needs to be single-wall. And it should be black. And it should probably be big enough to get an LED light or glow stick inside. So this black jar is probably your best bet.
Write on your jar. Using a marker, write a message on your jar. Boo is an easy one to start with.
Drill. Using a drill, drill holes following the lines of your message. Make the holes fairly close together.
Light your lantern. Put your light source (LED or glow stick) into your jar, put on the lid, and marvel at your amazing skills.
Creepy Candles
This Halloween craft is really just a unique candleholder.
Find the right container. Choose a glass or metal bottle and shove a candle into the top of it. Don't use a plastic one (remember, plastic plus fire equals melted plastic and maybe a Halloween fire).
Decorate your bottle. To make your candlestick more stable, fill the bottle partly full of sand. If you choose a glass bottle, you can fill it with nonflammable Halloween items. You can also paint the outside of your bottle with festive decorations.
Burn your candle. To make your candle spooky-looking, try to find a drip candle. Make sure your candle is burning in a safe place.
Now that you've learned about a few more crafts using items from Container and Packaging, you're ready to start decorating for Halloween!