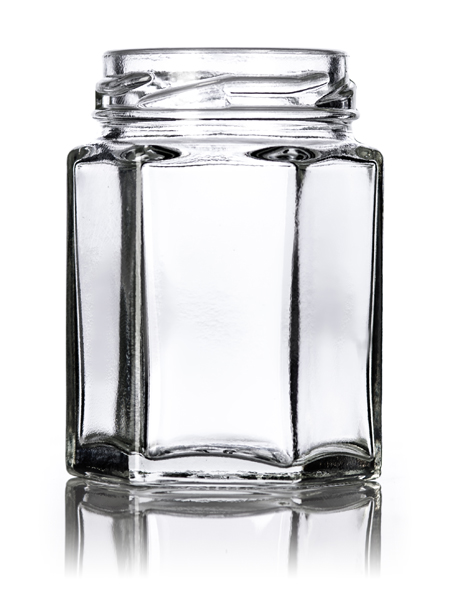 55 mL clear glass hex-shaped jar with 43TW neck finish
Item ID
G220
Price

$0.52 each

for 288 or more

Full Case Only Item
Quantity
Quantity
The G220 is a 55 mL clear glass hex-shaped (six-sided) jar with 43TW neck finish. This container is perfect for jams, jellies, condiments, relishes, candles, and more. Glass has high clarity, can be colored, has high chemical-resistance levels, and has extremely high resistance to heat and cold. It is great for storing essential oils. All glass at containerandpackaging.com is lead free. This container is clear, making it an ideal display container for your product. This item has a 43TW neck finish. That means that this jar can be fitted with a lug or twist (TW) cap instead of a continuous thread cap. A lug cap usually requires about a 1/4 turn to close. A continuous thread cap usually requires a full turn.
Notices and Disclaimers
Orders for less than $50 of product (not including freight) will be subject to a $10 small order fee. Please review our small order fee.
All the items we sell have never been used, however, order in full case quantities to reduce dust, dirt, and scuffing.
We purchase from multiple manufacturers, so some items may have minor variation in color or shape. Avoid this by ordering in full case quantities.
Please remember, you are responsible for testing your product with packaging for compatibility.