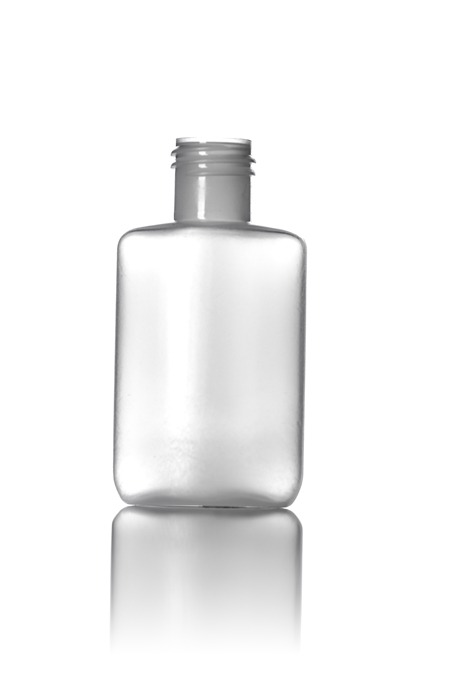 1/2 oz natural-colored LDPE oval bottle with 15-415 neck finish
Item ID
B434
Price

$0.28 each

for 1450 or more

Quantity
The B434 is a 1/2 oz natural-colored LDPE oval bottle with 15-415 neck finish. Oval-shaped containers have an oval shaped base. These containers can be silk printed with a pass on the front and a second pass on the back. They can also be labeled with a label on the front and a second label on the back, or a full wrap label. Low density polyethylene (LDPE) is marked with the resin identification code of 4. LDPE has high tensile strength and low density. This makes it very tough and "squeezable." LDPE has medium clarity, good chemical resistance, high impact resistance, and high scratch resistance. This item has a 15-415 neck finish. The first number refers to the diameter (in mm), and the second refers to the closure depth, style and thread. This container can be paired with a closure with a matching finish. Natural-colored containers are not actually colored. This is the natural color of the plastic, which is a milky translucent color. This translucent color shows product level, or how full (or, if you're a pessimist, how empty) the container is.
Notices and Disclaimers
Orders for less than $50 of product (not including freight) will be subject to a $10 small order fee. Please review our small order fee.
All the items we sell have never been used, however, order in full case quantities to reduce dust, dirt, and scuffing.
We purchase from multiple manufacturers, so some items may have minor variation in color or shape. Avoid this by ordering in full case quantities.
Please remember, you are responsible for testing your product with packaging for compatibility.