Plastic bottles, plastic jars and glass containers
Your source for plastic bottles, plastic jars, glass bottles, glass jars, cosmetic containers and closures, metal containers, decoration and design services and more.
Plastic Containers
Glass Containers
Lids, Caps and Closures
6 ways to shop
Same product, catalogued in 6 different ways.
That means you can find what you're looking for. Now.
Who is CPS?
Container & Packaging Supply is a packaging distribution company
with exceptional logistical and industry expertise.
Your packaging source
Container & Packaging Supply has been providing plastic bottles, plastic jars, glass containers and plastic and metal lids for almost 30 years. With three warehouses in Idaho, Utah, and Kentucky, as well as hundreds of other channels of distribution, we have a solution for you. If you're a small business, midsize company or a large corporation, chances are, we have exactly what you need.
Add-on decoration services
Beyond containers and closures of plastic,
metal and glass, we also offer cartons,
silk-screen printing, labels and labeling services, expert advice, logistics, and a highly-rated expert customer service team. We know that the right packaging for your product is critical to your success. We don't just want to be your packaging supplier; we want to be your packaging partner.
You + us, a winning team
We're passionate about packaging. We value long-term relationships over the one-time sale. Combine this with over decades of packaging expertise, consistent and positive customer service, competitive pricing, hundreds of industry connections, and more than 1,500 stock items; we're confident you'll want to team up with us. Contact us and find out just how we can help fill your packaging needs.
What do we do?
Container & Packaging Supply is your one-stop source for all your packaging needs.
Take 30 seconds and we'll show you CPS in a nutshell (literally).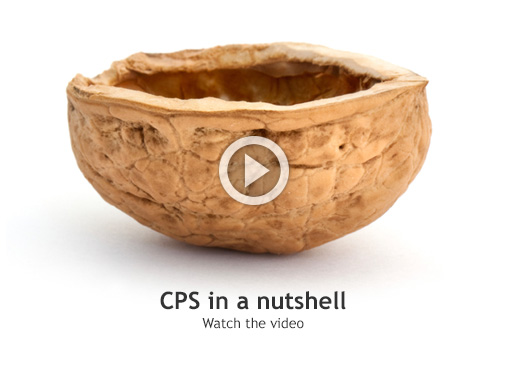 The CPS Blog
Yes, we're self-proclaimed know-it-alls. But we aren't stingy
with what we know. Spend some time on the
CPS Blog
and you'll see.
Product 101
Need a little crash course on product know-how?
You've come to the right place.
Which Lid? Tins and Their Lids
Now that product testing is done for the round tins, you may wonder which lid you want or need. Container & Packaging Supply offers three different varieties of closures for some of their shallow round tins. There is the …
Mason Jars: Not Always for Canning!
Do you ever find yourself with an empty glass jar left over from a treat somebody left at your house, and you don't know the first thing about canning?