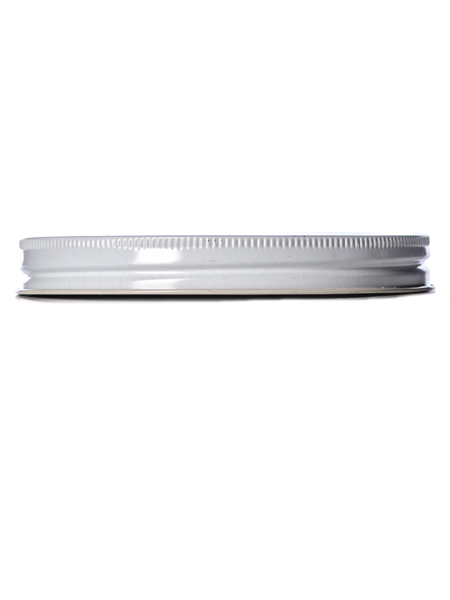 White metal 110-400 lid with standard plastisol liner
Item ID
L035
Price

$0.65 each

for 400 or more

Quantity
The L035 is a white metal 110-400 lid with standard plastisol liner. This lid is made of metal, which means it is fairly impervious to most processing methods. However, this metal lid has been fitted with a non-removable vinyl liner called plastisol, which has more restricted temperature and process requirements. When heated, and solidified, this plastisol liner creates an airtight, tamper-evident, hermetic seal. This cap is lined with standard plastisol, which is recommended for a "Hot Fill and Cool" heat process treatment. Minimum sealing temperature (temperature of the product in the jar after capping) is 185�F / 85�C, and the maximum process temperature tolerance is 185�F / 85�C. Please test your product. Container & Packaging Supply is not responsible for compatibility of our products with your product and process. For more information on the different types of plastisol liners and how to use them, please read our article, 3 Types of Plastisol Canning Caps and Why You Need To Know the Difference. This closure fits a container with a 110-400 neck finish. The first number refers to the diameter of the container's opening (in mm). The second number refers to the thread/style/depth of the closure's skirt. Please read 5 seals and how they make perfect liners for your container for more information on liner types.
Notices and Disclaimers
Orders for less than $50 of product (not including freight) will be subject to a $10 small order fee. Please review our small order fee.
All the items we sell have never been used, however, order in full case quantities to reduce dust, dirt, and scuffing.
We purchase from multiple manufacturers, so some items may have minor variation in color or shape. Avoid this by ordering in full case quantities.
Please remember, you are responsible for testing your product with packaging for compatibility.