Plastic Shrink Bands | Product Catalog

190 x 25 Red Plastic Preform Shrink Band

Item ID:

M191

$0.04 each

for 5000 or more

The M191 is a red preform shrink band made of polyvinyl chloride (PVC). A shrink band is a thin piece of plastic that can be melted over a lid and container to create a tamper-evident plastic seal.

Matching Items for M191

Showing

1

-

4

of

10

Results

Item ID: T006

Case Pack: 1200

$0.31 each

$264.00 per case

Item ID: T006W

Case Pack: 1200

$0.30 each

$264.00 per case

Showing

1

-

4

of 10 Results

Product Properties

| | |
| --- | --- |
| Temperature Tolerances | |
| Clarity | |
| Chemical Resistance | |
| Impact Resistance | |
| Rigidity | |
| Scratch Resistance | |
| Food Contact Acceptable | |
| Recyclable Material | |
| Color | Red |
| Size | N/A |
| Material | PVC |
| Case Pack | 5000 |

This information has been provided as a general guide. Please remember, it is your responsibility to test your product's compatibility with CPS packaging.

Notices and Disclaimers

Orders for less than $50 of product (not including freight) will be subject to a $10 small order fee.

All the items we sell have never been used, however, order in full case quantities to reduce dust, dirt, and scuffing.

We purchase from multiple manufacturers, so some items may have minor variation in color or shape. Avoid this by ordering in full case quantities.

Please remember, you are responsible for testing your product with packaging for compatibility.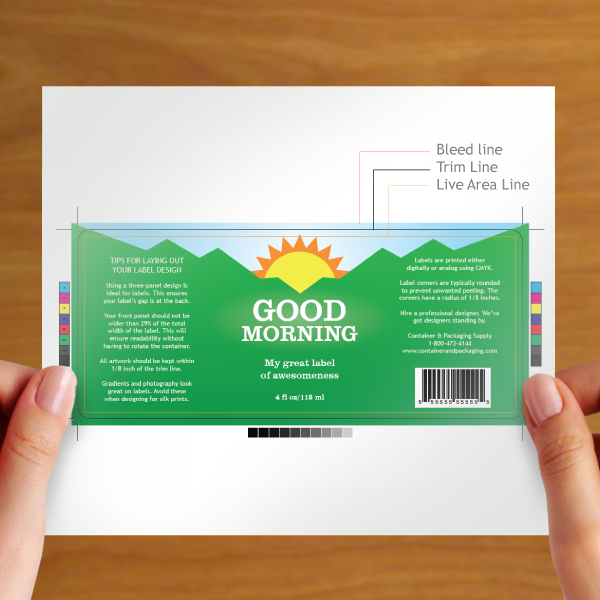 Full Color Label
CMYK
This is an example of a full color, CMYK printed label. Your labels are printed directly from properly prepped digital files. Be sure to set up your bleeds, trim lines, and live area properly to ensure the best label print.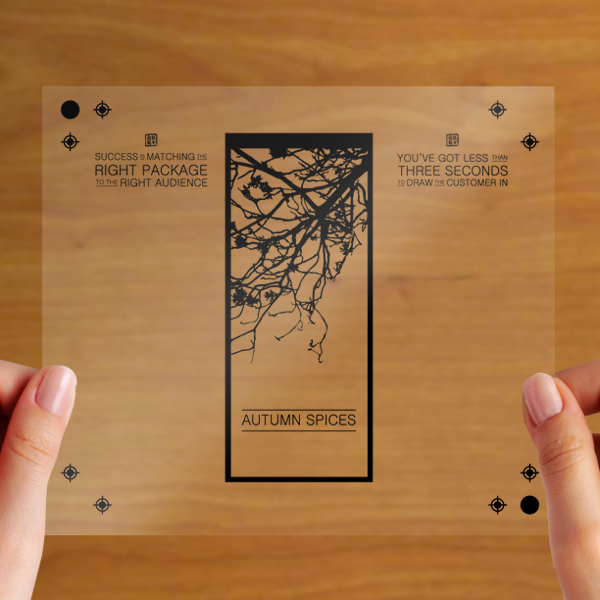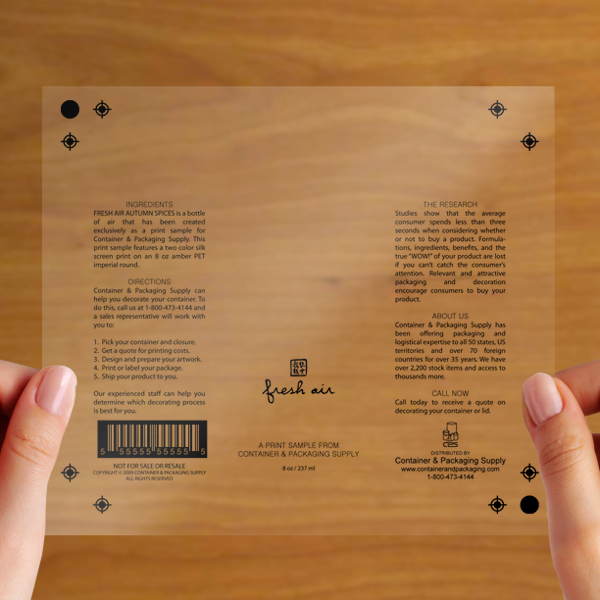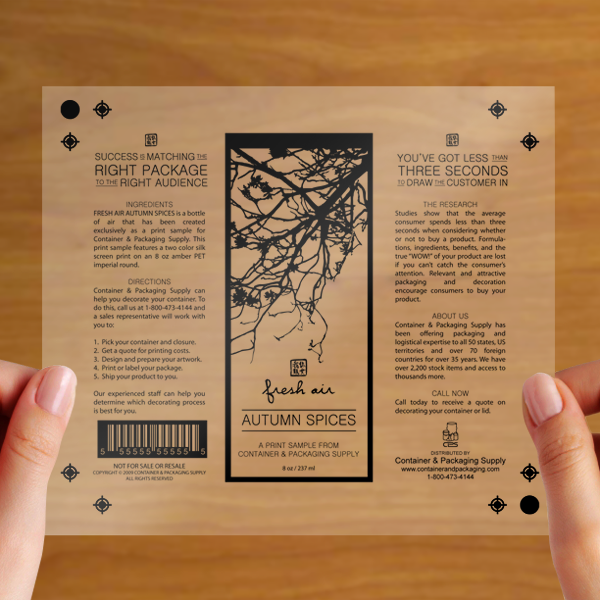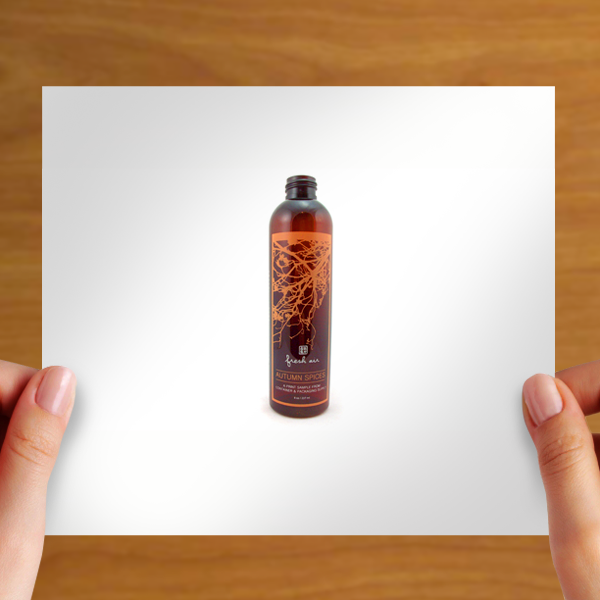 2 Color Silk Print on Amber Bottle
First Color/Film Positive: Orange PMS 1375
This is an example of a film positive for the first color of a 2 color silk print. A film positive is made for each color.
Film positives are always printed in black. Screens are then made from this film positive.
Image 1 of 4
© 2012 Container & Packaging Supply. All rights reserved.
More info
.